R Strain Consulting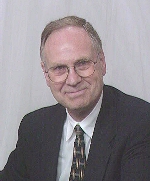 In July, 1999, I left National Semiconductor through retirement. That change opened the door to both consulting and travel. As a consultant, it is my intention to provide support in the area of integrated circuits, from basic technology through applications. My experience has been broad, so I will lay claim to a holistic approach to any problem. Until the end of June, 2000, I was an Advisor to National Semiconductor in support of their Wafer Foundry activities. I am currently working with the Nif/T New Business Architects on two specific projects, one an IP based start-up. My other clients have included a wafer foundry, a new memory technology company, attorneys involved in an international trade secret and patent action, attorneys addressing a patent trolling case, and a Santa Clara based IC manufacturer.
Some topics in my history follow:
I was an active participant in the development of Charge Coupled Devices.

I have been involved in memory products from a number of different aspects, including product development, product management and business analysis.

I was project manager for a state-of-the-art wafer fab in Nagasaki, Japan.

In order to guide technology research choices, I was co-author of a ten-year outlook for key IC markets.


My last activities at National involved technical liaison with several active foundries, ranging from linear bipolar technologies to advanced CMOS and FLASH technologies.

Because I been an active inventor, my understanding of patents and trade secrets has been tapped for a variety of legal cases.


Over my professional career, I have been the inventor or co-inventor responsible for a total of 35 U. S. patents.
---
A traditional resume is included here, to give more details to the truly interested.
If you wish to contact me, use bob@rstrain.com